Who wouldn't love to give their home a complete makeover? How many of us are just dying to get everything organized and beautiful?!?! Many of us would love to give our home a fresh start this year, but we just don't know where to start. This year I am so thrilled to guide you through a six-month journey to making over your home. And guess what?! We are in the last month!
I am going to make it very simple and break down each aspect of your home makeover into monthly tasks according to seasonal needs. Better yet, I am digging deep to find out when is the best time to purchase home goods as far as furniture, appliances, bedding, and all other home improvement items.
Many of us shrink back from this seemingly insurmountable task because it is just too overwhelming, but not anymore. I am making it very simple!
This month we will be focusing on the very first impression on the inside of your home: The Entryway! If you only need one reason to invest in decorating your entryway, let it be this:
Everybody needs a good spot to make a splash! An entryway is the first impression inside the home, the room that sets the tone for the rest of the space. It starts to tell the story of those who live inside. Even for those of us who prefer to come and go with less of a to-do, an entryway space serves a functional purpose. It's somewhere to take off your shoes, set your keys, or hang up your coat. It is a place for your guest to lay their belongings.
So how do you get started in decorating your entryway? High-impact decorative accents can set a stylish tone, and well-appointed vignettes can say welcome from the inside. Whether your entry is a formal foyer or a modified mudroom, it's all about putting together furniture, décor, rugs, and lighting that create a wow factor right when you walk in the front door. So let's dive into some tips!
Your Welcome Mat/Rug
The first impression of your home is the entry mat before you even enter, but the view through the open door is just as important. One simple, stylish swap I recommend is right at your feet. Upgrade your welcome mat with a mat that provides a sentiment of some sort, and then the rug just beyond the door with an antique rug that sets a classic, worldly tone.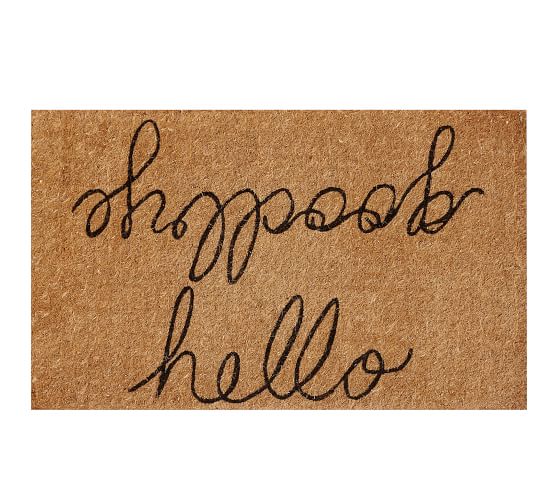 Goodbye Hello Mat from Pottery Barn
Lighting
For a fashionable, quick fix in an entryway, consider swapping out the lighting in an entryway. A chic chandelier or pendant light can be truly transformative without the risk of clutter.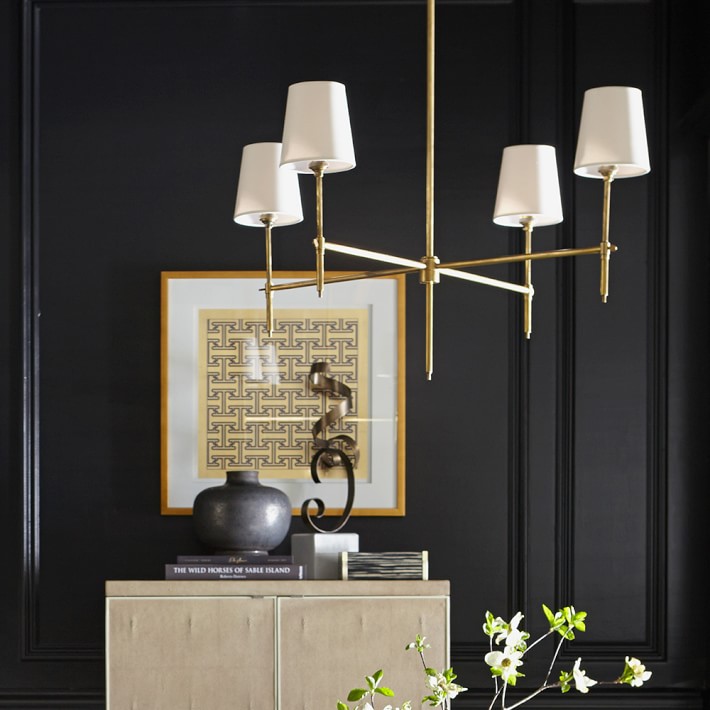 Have a seat
A simple way to make guests feel at home is to have a seat in your entryway. Benches and chairs alike provide a practical opportunity to sit down while putting on or taking off shoes. Entry seating can also be easily accessorized with throw pillows or a throw blanket that showcases your personal style as a preview of the rest of the home.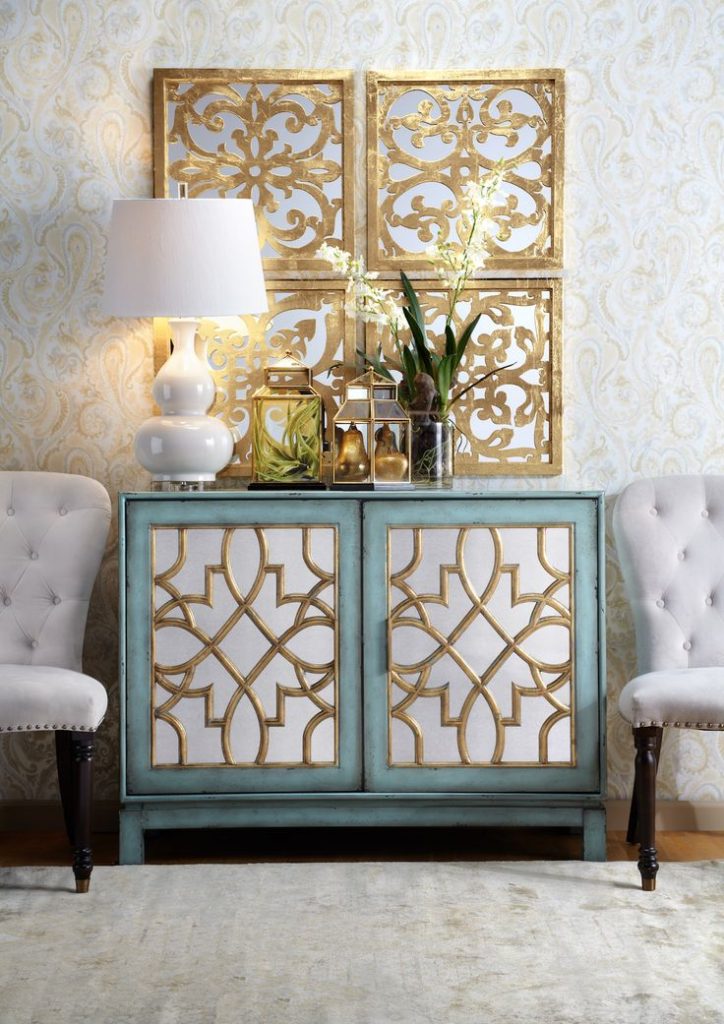 Reflection
Mirrors can help make smaller entries feel bigger or just create real drama. And it never hurts to take one last opportunity to ensure you look your best on the way to greet your friends.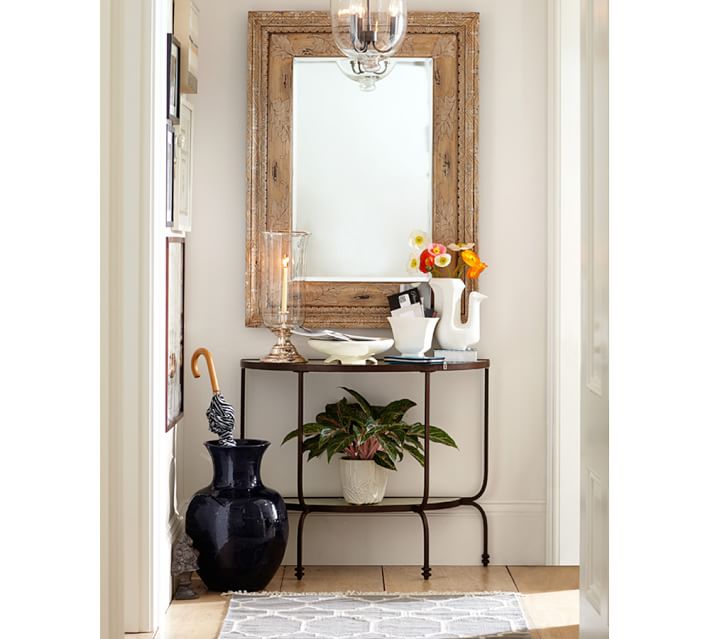 Mix it up
Console tables or chests are a classic choice for adorning an entryway with a few chic pieces and a little bit of surface area to set keys or mail.
Always remember the rule of threes when attacking a vignette on a table.
Here are a few examples of how to mix heights and textures on an entry table:
interesting lamp
catch-all tray
floral arrangement
sculptural object on a stack of books next to a photo frame.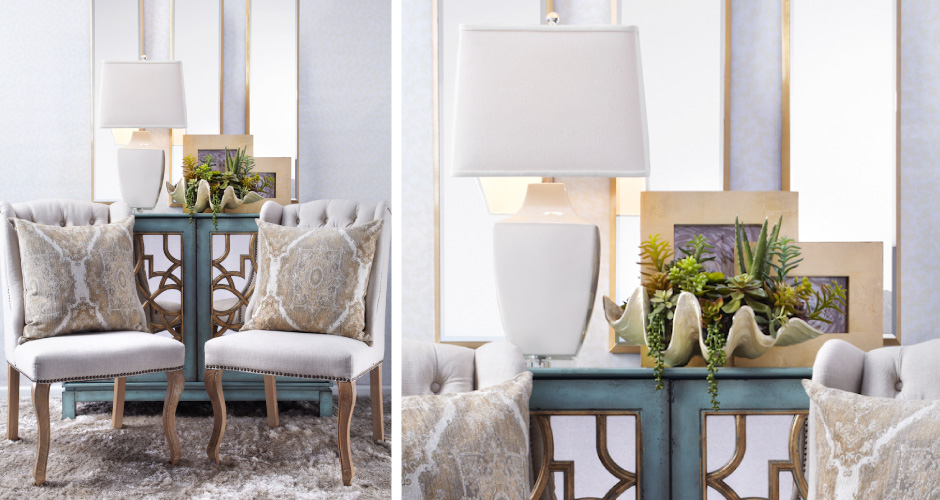 Final note… if you're planning to do your share of hosting and entertaining anytime soon, remember a perfect little take-home gift for your guest strategically placed on an entry table, basket, or tray is a great end-of-the-evening farewell to your friends.
Happy decorating your entryway, and thank you for joining me for these past six months! I hope your home is feeling refreshed!
Blessings,
Sandra Maddox