"The beginning is always today." Mary Shelley
Who wouldn't love to give their home a complete makeover? How many of us are just dying to get everything organized and beautiful?!?! Many of us would love to give our home a fresh start this year, but we don't know where to start. This year I am thrilled to guide you through a six-month journey to reclaim your home.
I will make it very simple and break down each aspect of your home makeover into monthly tasks according to seasonal needs. Better yet, I am digging deep to determine the best time to purchase home goods for furniture, appliances, bedding, and all other home improvement items.
Many of us shrink back from this seemingly insurmountable task because it is just too overwhelming, but not anymore. I am making it very simple!
Spring is around the corner and with these rainy days it gives you a great opportunity to clean and organize and take an occasional break to read a sweet book like The Story of Saint Patrick's Day.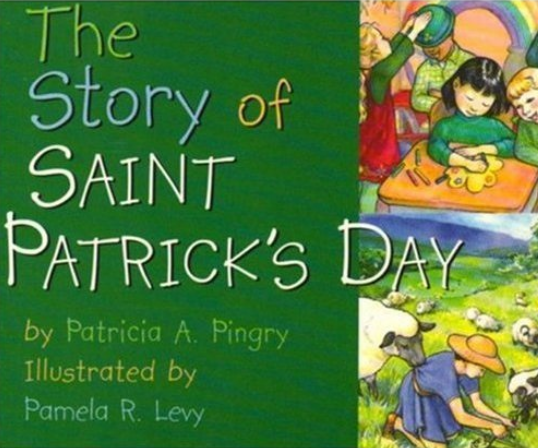 When you organize your home from top to bottom, it is important to be thorough when planning your organization system. Here are a few of my favorites for organizing:
– Clear Divided Turntable – It works as a tea caddy, under a kitchen sink to hold products, or in a pantry.
– Baskets – They are extremely utilitarian. They can be used to hold virtually anything.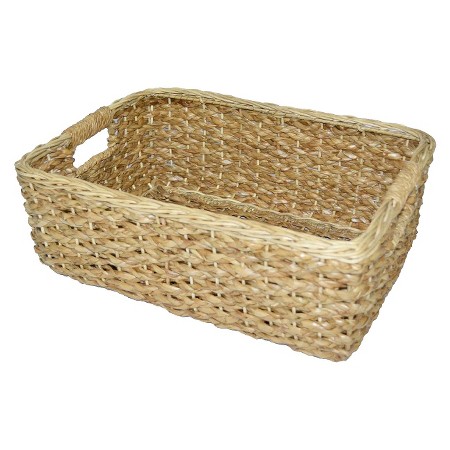 Short Seagrass Basket from Target
-Containers & Canisters –I love anything modular since it lets you add just the right amount of product to maximize the space. You can take advantage of all the dimensions and stack as needed. Here are some great options from Ikea.
-Drawer Inserts – I love modular inserts that allow you endless options for your drawers based on the contents you need to organize. I use them all over the house.
Before putting these in place, give your home a good spring-cleaning at the same time to really start fresh.
When it comes to keeping your home spotless, all-natural cleaning solutions provide healthy alternatives that are effective, eco- organic, and toxin-free. Here are some DIY's:
Hot Water and Vinegar
As a cleaning agent, vinegar remains the easiest and cheapest trick in the book. Mixing equal parts hot water and distilled or apple cider vinegar makes for a simple antibacterial cleaner for everything from floors to tile, laminate, and linoleum.
All-Purpose Spray
For an all-purpose cleaner, mix 1 cup of distilled or apple cider vinegar in 2 cups of water and add five drops of essential oil. Put the solution in a spray bottle, shake it, and go. The fragrant clove scent is also far more palatable than vinegar alone.
Wood Cleaner and Polish
Mix 2 cups hot water with 1 1/2 tablespoons of olive oil and one tablespoon of lemon juice to give wood countertops or furniture an all-natural polish. This simple solution makes a safe and easy cleansing scrub for any wood surface.
Stone Countertop Cleaner
When cleaning marble, granite, or natural stone countertops, a gentle solution composed of 2 cups of warm water and a couple of drops of mild dishwashing detergent is ideal. Simply mix the detergent with water, sponge over the surface and rinse with water to remove any excess soap. When choosing a detergent, steer clear of citrus scents and vinegar, as the acidity could erode the stone.
All-Purpose Deodorizer
A simple solution of baking soda and water is the simplest way to leave counters fresh and fragrance-free. Mix four tablespoons of baking soda in 1 quart of warm water to remove any unwanted scents. Pour the solution onto the surface and wipe it down with a sponge.
Also, this month is the best time of year to purchase luggage, so if you are looking for some new luggage, now is the time to find a great deal!!
And…. St. Patrick's Day is almost here! These are ideas you can use for food and fun:
Martha Stewart has some cute cupcakes for St. Patrick's day…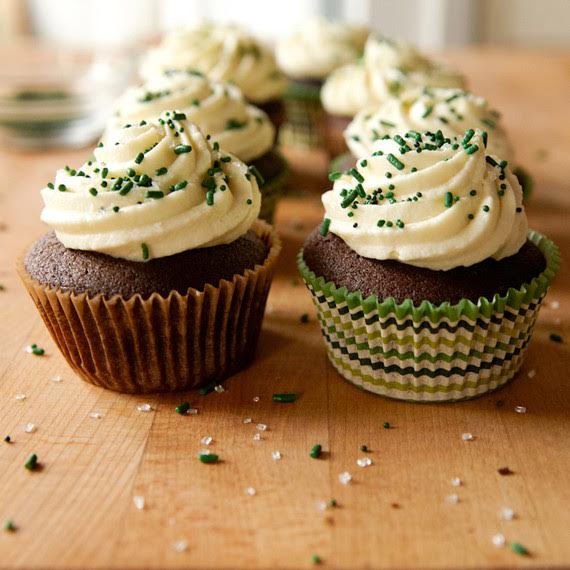 I adore all of these fun ideas for a St. Patrick's Day Party for kids from Pocket Meal Planning.
Happy cleaning, reading, organizing, eating and celebrating!!
Blessings,
Sandra Maddox