Who wouldn't love to give their home a complete makeover? How many of us are just dying to get everything organized and beautiful?! Many of us would love to give our home a fresh start this year, but we don't know where to start. This year I am thrilled to guide you through a six-month journey to reclaim your home.
I will make it very simple and break down each aspect of your home makeover into monthly tasks according to seasonal needs. Better yet, I am digging deep to determine the best time to purchase home goods for furniture, appliances, bedding, and all other home improvement items.
Many of us shrink back from this seemingly insurmountable task because it is just too overwhelming, but not anymore. I am making it very simple!
It is that time of year. We are all anxiously waiting to see the first bluebird, bud, or hint of green. We know it's coming, but it's just been out of reach. It's the hope that spring will soon bring light rain showers, pink and yellow flowers, and the sound of buzzing bees.
And so we wait. We wait and hope for spring because there is nothing we can do to hurry it along. The coming of spring is out of our control. We jokingly look to a groundhog to tell us if spring is on its way, but we know it's really the God of the universe who brings each new season. He brings newness after the gray winter months. He brings a new life.
April is that fabulous month when we start to see the sun shining. A season of joy. A season for Easter brunch and spending time outside in your backyard.
Outdoor Space via Architectural Digest
So let's start now and not wait until mid-June rolls around and you realize you still haven't dusted off the outdoor furniture! Prep your outdoor décor early. Now is the time to dream up that string light installation or shop for a pretty outdoor rug. When the rays start shining, you'll be ready to hit the (literal) deck.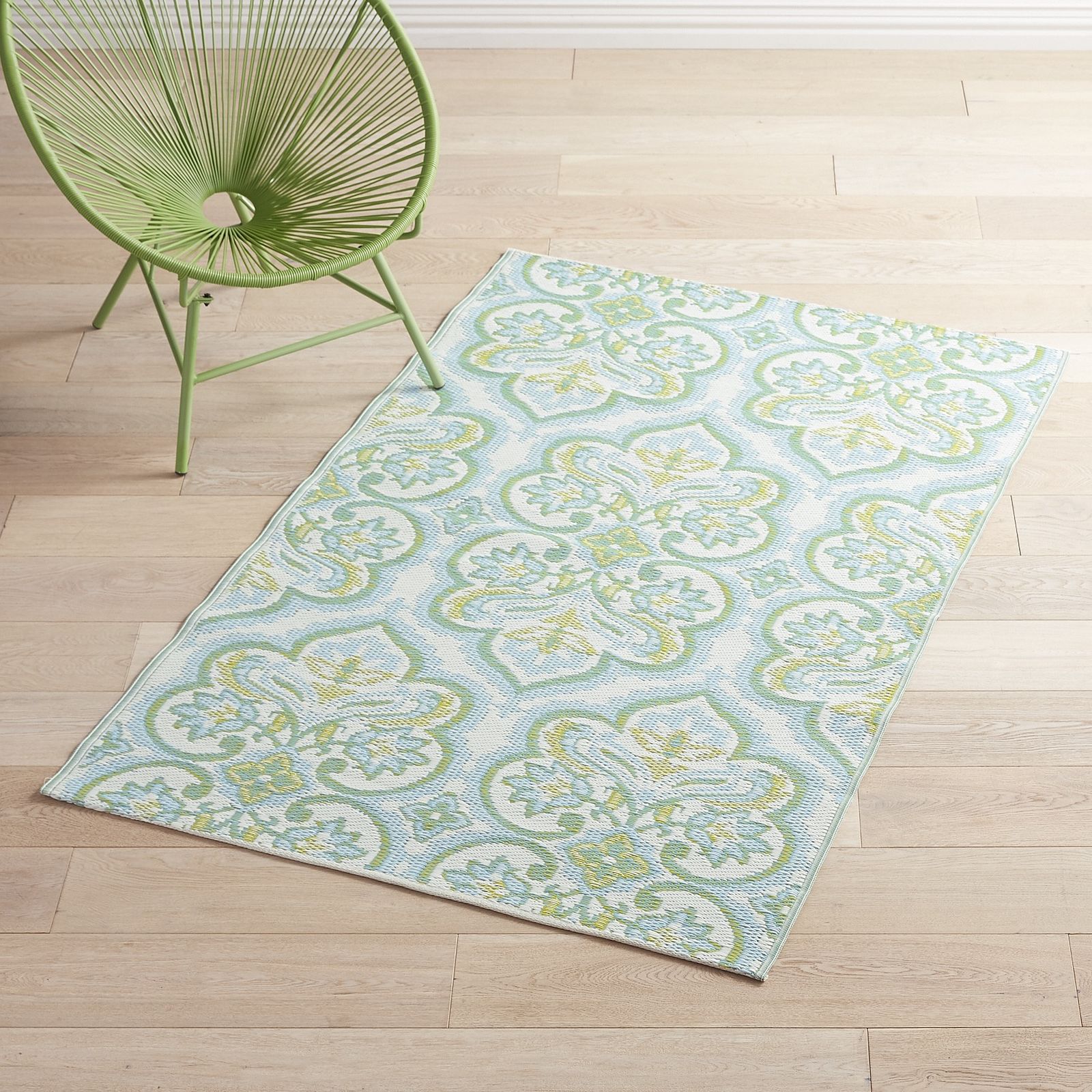 You can start by lighting up a path or walkway without completely illuminating the area. Lanterns on a walkway are both attractive and functional. Line up lanterns of various sizes along a walkway or entryway.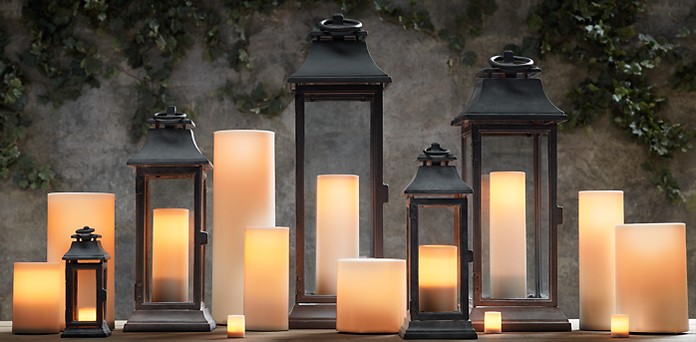 Lanterns via Restoration Hardware
Stringing lights or hanging lanterns is a great way to create an accent light. Hang the lantern or string lights from a tree, near a landscaped area, or under your umbrellas in your outdoor space. Hanging the lantern or string of lights creates a magical moment in your backyard.
String Lights via Restoration Hardware
Candlelight can change the entire ambiance of an outdoor space. Line up several candles along the table to create a dim light.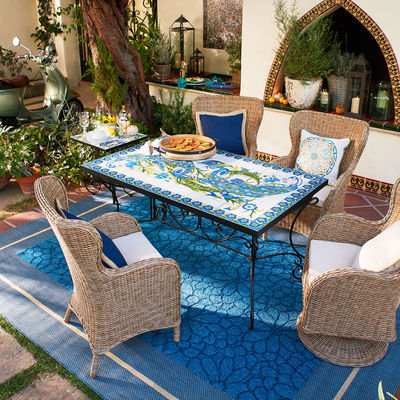 Capella Island Sofa Collection via Pier 1
Sophie the Bunny Dinnerware from Pier 1
Add a fresh look with accessories that add a light and bright touch to your outdoor space!
Friend, it is that simple! Those small touches will add so much wonder as you await warm weather! You're now ready to relax and enjoy your outdoor space in the spring and summer months ahead!
Blessings,
Sandra Maddox